Sustainability
SwissMountain Beverages International LLC is domiciled in Zug, Switzerland and being bottled in the heart of the Swiss Alps in the village of "Bad Knutwil" by "Mineralquelle Bad Knutwil AG". "SwissMountain" is the international brand of "Knutwiler" – the only mineral waters bottled in central Switzerland.
Eco-Packaging
PET bottle weight was reduced from 22 g to 17 g for 0.5 Liter and from 46 g to 38 g for 1 Liter.
Savings of about 20% – to minimize environmental impact
In addition, all our PET bottles are now 100 % recyclable. Even the cap!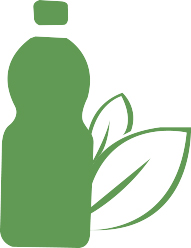 Eco-Production
We use only about 8 % of the natural flow of the source. As such, we are careful to maintain the natural habitat of animals and water quality for future generations.
Furthermore, in 2012 a new production plant has been installed with the latest bottling technologies that reduces the consumption of electricity (by 15%) and minimizes waste (99.9 % of waste is recycled)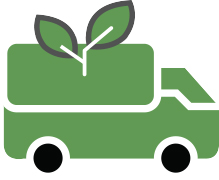 Eco-Transportation
Transport emissions are reduced through effective control of the supply chain from production to delivery (by partnering with globally leading logistic specialists).
For instance, we favor rail & barge transport whenever possible as they are the most fuel-efficient.