A safest choice forgood health and vitality
Our amazing story starts many years ago when Alpine snow and rain travelled through many layers of the earth's geological formations. The water is finally captured in an underground layer of glacier rocks, naturally filtered and preserved. It emerges light, pure and refreshing.

It is through this voyage that SwissMountain grows into a natural, unspoiled, and mature mineral water with its unique beneficial mineralization; safe and neutral in taste.
"Untouched by man" (until you unscrew the cap)
High bacteriological purity
The water flows evenly at a constant temperature of about 10 degrees Celsius from the top of the source into a sealed modern production system that places the water directly into our 100% recyclable and high quality PET.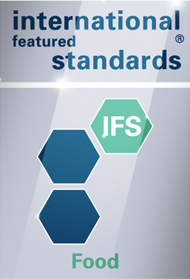 Our high quality is IFS certified
ProCert Safety AG certifies that SwissMountain/Pearlwater ranks at "high level" of the International Food Standard (IFS) in the production of mineral water and soft drinks.
SwissMountain is bottled in partnership with
Pearlwater—a division of SWISS COOP
In the Valais Alps of Switzerland. Quality controls are strict. Standards are high. The plant has
the quality of mineral waters, soft drinks and production processes tested externally at regular intervals.
And recognized by FineWaters connoisseur's guide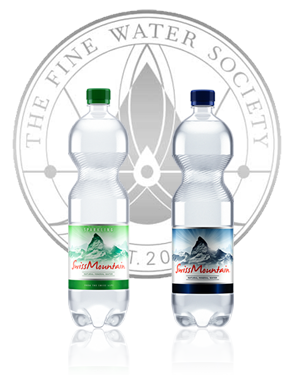 SwissMountain was awarded a maximum 5 star award for "Virginality" at www.FineWaters.com. This indicates how protected a water is from its surroundings. Importantly, SwissMountain's Nitrate and Uranium levels are practically Zero, thus indicating a remarkable unspoiled source. (Nitrate: < 0.1 mg/l, Uranium: 0.0017 mg/l)
If you want to know more about the effects of Nitrate and Uranium on your health – Click here
If you wish to know more about SwissMountain and The Fine Water Society Click here
You don't want to feed your family with 'nitrates' – no matter what the level – Click here
And certified by the US FDA