SwissMountain Natural Mineral Water
In fact, at first taste of our natural mineral water (blue label) you may note a clean, smooth & light consistency with no aftertaste—leaving your palate refreshed and your body hydrated.

Its natural filters that now provide its safe & healthy balanced mineralization; free of any harmful agents (such as nitrates) is now available to drink anywhere, anytime.
The Natural or Still water blue label is suitable for every occasion:
at home, during exercise, travel, office or meals; you can also safely prepare infant or baby food.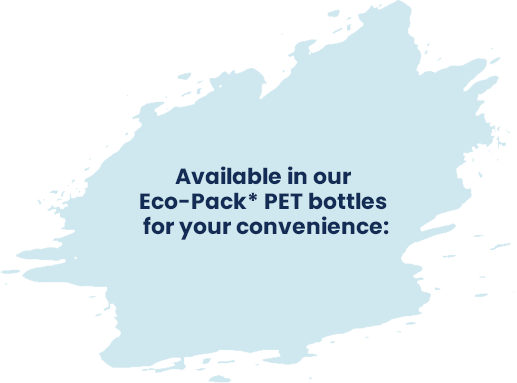 HOW IT'S MADE?
It's bottled right next to our source – 100 % Natural and untouched by man until you unscrew the cap.
* Eco-pack PET bottles – refers to our recyclable bottles and sustainability efforts to protect our nature and future generations.